The International Church of Metaphysical Humanism, Inc. (ICMH) is a nonprofit religious organization incorporated in Florida, USA. The Church is governed by a Board of Directors currently consisting of Dr. Douglas Kelley, Tracy Kelley, Michael Kelley, and Dr. Vicki L. Hunter. Day-to-day operations are overseen by Dr. Kelley, who also provides vision and direction to the Church as the founder, and assisted by Dr. Hunter.

Rev. Douglas R. Kelley, PhD, CH, CSL
CEO, President, and Founder
Dr. Doug Kelley manages the Church's day-to-day operations and hosts the Church's weekly radio program, Metaphysical Universe. He is also the primary instructor for the IMHS Metaphysics Degree Program. More information about Dr. Kelley is available here.
---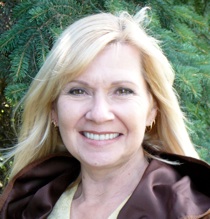 Rev. Vicki L. Hunter, PhD, CH
Board Member, IMHS/ICHS Student Support Coordinator and Instructor, Radio Program Co-Host
Dr. Vicki Hunter has worked as a clairvoyant for 40 years and is an accomplished spiritual counselor and educator. She is a former TV host and the author of several books and programs including her flagship work, Principles for Natural Laws and Learning. She serves on the Church's Board of Directors and co-hosts the Church's weekly radio program, Metaphysical Universe. Dr. Hunter holds a PhD in Metaphysical Humanistic Science specializing in Spiritual Counseling and resides near Vernon, British Columbia, Canada. Dr. Hunter's Website
---
Rev. Brian D. Parsons, PhD, CLPI
ParaNexus Executive Director • IMHS/ICHS Instructor
Dr. Brian Parsons is the Executive Director of ParaNexus and oversees the day-to-day operations. He has been an investigator and researcher of the paranormal since 1996 and served as the Director of the Ohio Paranormal Investigation Network for 15 years. He is also a former Field Investigator for the Mutual UFO Network (MUFON), member of the Sasquatch Research Initiative, and is currently a member of the Pennsylvania Bigfoot Society. Brian has written five books on various anomalous topics and is a public speaker appearing at various conferences, libraries, and podcasts discussing numerous topics. He holds a PhD in Metaphysical Science from IMHS. Dr. Parsons resides in Twinsburg, Ohio with his wife Amy and their dog Sasha.
---